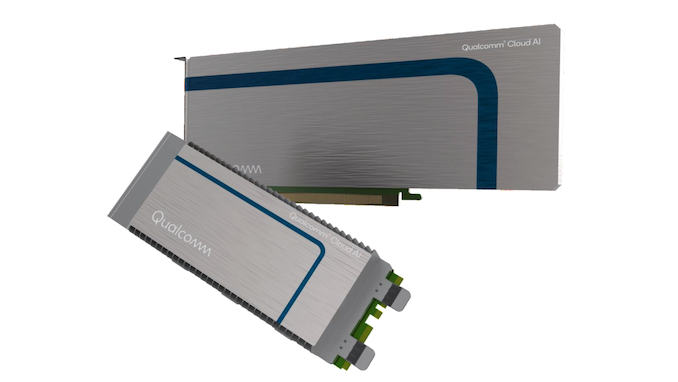 Today Qualcomm is revealing more information on last year's announced "Cloud AI 100" inference chip and platform. The new inference platform by the company is said to have entered production already with the first silicon successfully coming back, and with first customer sampling having started.
The Cloud AI 100 is Qualcomm's first foray into the datacentre AI inference accelerator business, representing the company's investments into machine learning and leveraging their expertise in the area from the consumer mobile SoC world, and bringing it to the enterprise market. Qualcomm had first revealed the Cloud AI 100 early last year, although admittedly this was more of a paper launch rather than a disclosure of what the hardware actually brought to the table.
Today, with actual silicon in the lab, Qualcomm is divulging more details about the architecture and performance and power targets of the inferencing design.